Your Parent Voice - PARENT & COMMUNITY ADVISORY BOARD (PCAB)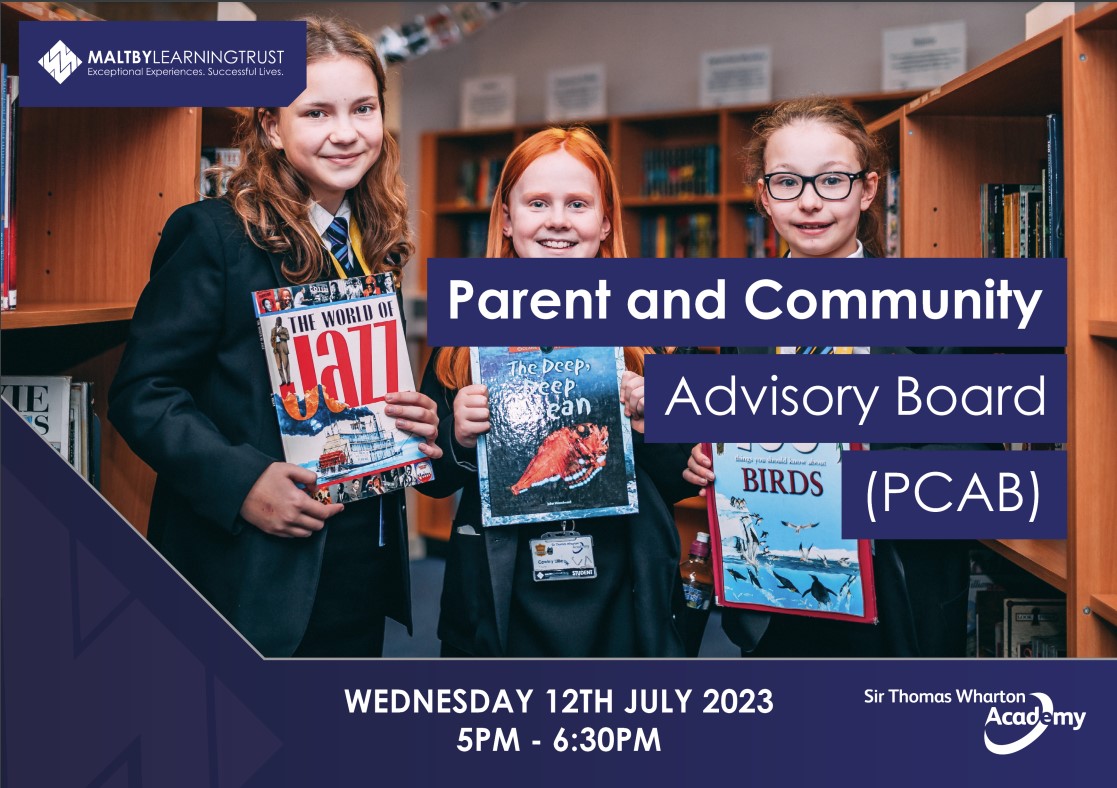 Our next PCAB meeting is being held at STWA on Wednesday 12th July from 5-6.30pm. This meeting is your opportunity to find out more about the exceptional learning opportunities on offer at STWA, as well as give your feedback on anything concerning the improvement journey that the academy is on.
Please register your interest with g.harris@stwacademy.com or complete the form at https://forms.office.com/e/8GHUDgd4Vf.
Minutes from PCAB 1st March 2023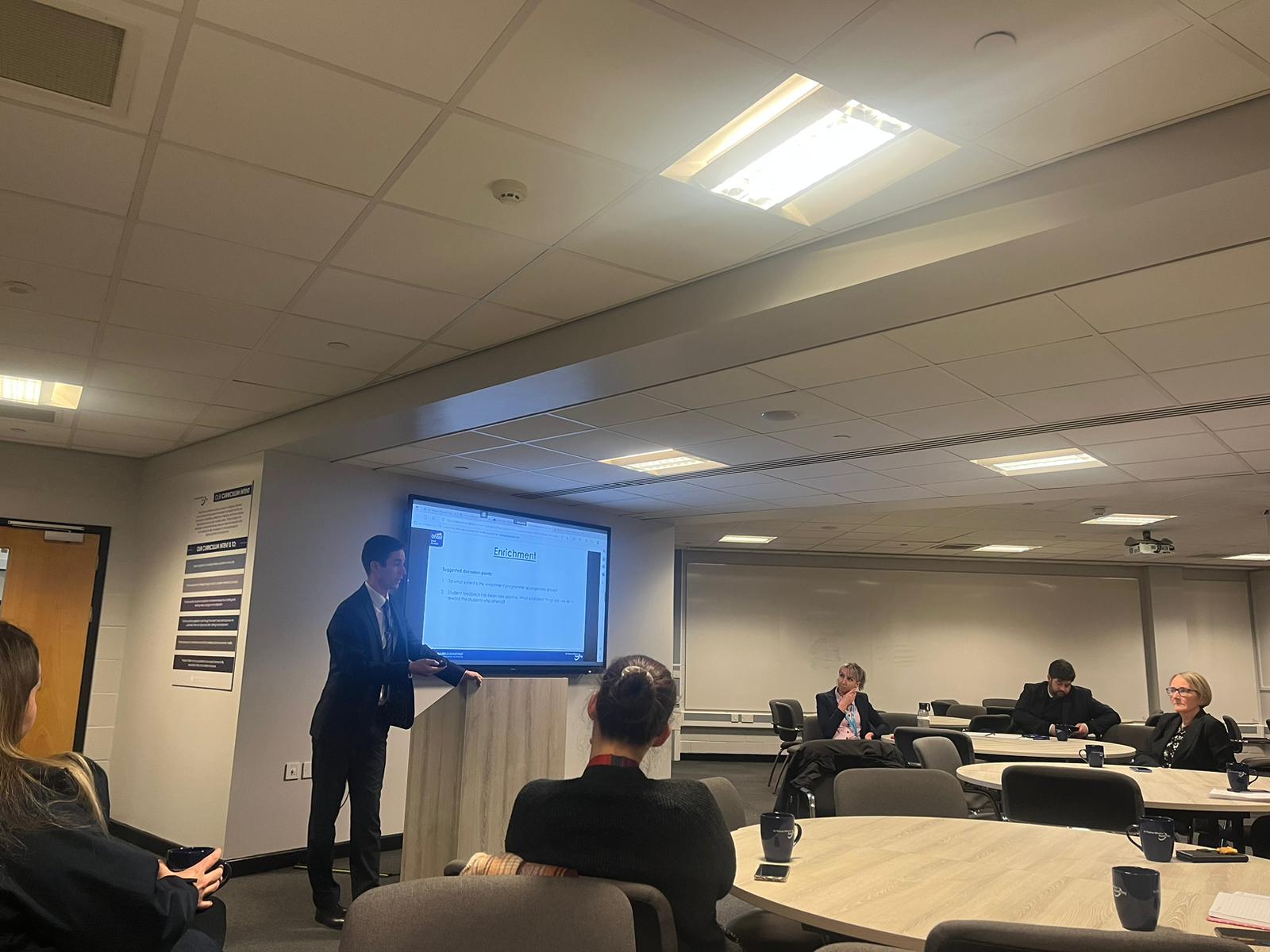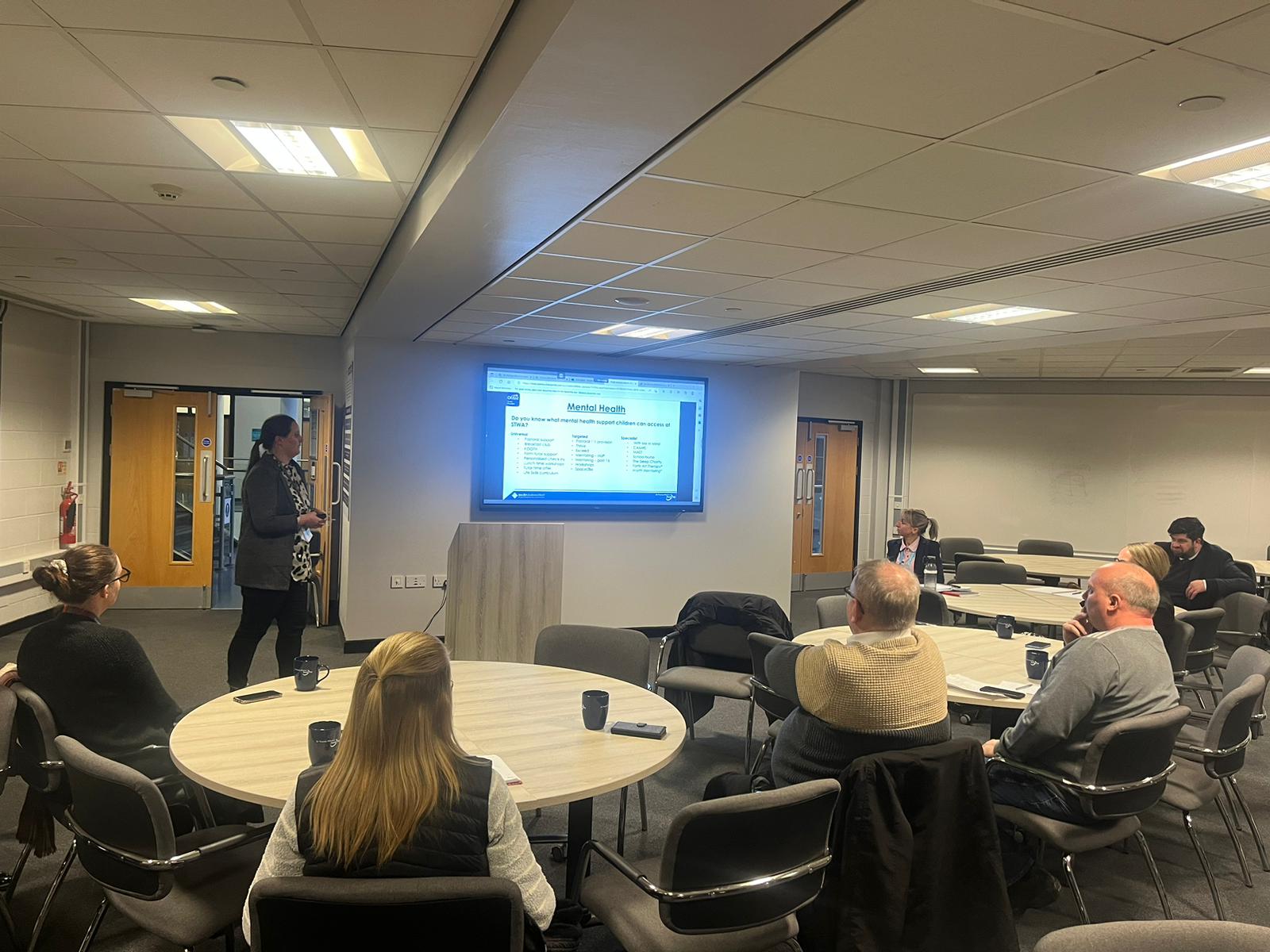 Thank you to our parents and carers who attended the PCAB session on the 1st March. Your contributions and feedback around homework, enrichment and children's mental health is invaluable to us. The minutes from the meeting are below.
Agenda:
Homework
Enrichment
Mental Health
Homework
Meaningful homework ties into our key drivers.
Trying to minimise inconsistency with homework – it should be set fortnightly and homework reports are generated and shared with staff and support is offered if needed.
SLT spot check the quality of the homework set to ensure there is variety and challenge.
All departments use 'Show My Homework' so it is all in one place.
We do not want homework to drive the gap – we offer a homework club every single day until 4.30pm. We also give out laptops to those who do not have them at home.
100% complete postcards for students. Homework is discussed at learning cycles with investment scores. House points are also issued to those who submit.
Prizes at the end of the year for those who have always handed work in and are fully invested.
Sanctions for those who haven't completed any homework. Tutors discuss missed homeworks and unpick reasons why.
Currently piloting set days for homework with Y11.
Also going to pilot lunchtime detentions for immediate impact, rather than waiting for the after school fortnightly detention.
Y11 using Tassomai as another platform for homework. Parental feedback positive, students like that fact that it is personalised for each student, it covers lots of subjects and they can see their knowledge building.
Parents said:
SMHW quizzes - students can submit homework (and often doesn't take long to complete) and not get any correct, but there isn't any bespoke feedback.
Response: Staff carry out homework feedback in the next lesson, rather than via SMHW.
Next steps: consistency and quality of work and ensuring students are invested and engaged with the tasks and aware of the intrinsic value of homework.
Enrichment
Enrichment offer allows students to build a broad and bespoke timetable under the following categories: Active, Creative and Develop.
Enrichment offer was launched in September 2022 with 420 attendees to the Enrichment Fayre.
Trips launched:
Subject Area / Enrichment​
Geography​
Geography (GCSE) York Trip​
Geography (GCSE) Coasts Trip​
Geography (A Level) Lake District Trip​
Geography (A Level) P2 Fieldwork​
Geography Man City Regeneration​
Geography Italy​
Geograpy - Wildlife Park​
Geography Chester Zoo​
Geography London​
Mining Museum​
Geography Netherlands​
Geography Iceland​
History​
History (A Level) London Trip​
History (GCSE & A Level) Berlin Trip​
History (GCSE) Sheffield Manor Lodge​
Business​
Business (A Level and BTEC) NYC Trip​
Business (GCSE) Cadbury's Trip​
Sport Enrichment​
Football St Georges Park​
Football Man City Stadium Tour​
Football Liverpool Stadium Tour​
American Football Stadium Tour​
Sports Tour - Barcelona​
Sports Tour - Holland​
Sport London - Olympic Village​
European Football (MCFC / MUFC)​
Sheffield Steelers​
Ninja Warrior Sheffield ​
Edlington Pitwood ​
Outdoor Athletics - Keepmoat ​
Indoor Athletics English Institute of Sport Sheffield ​
Lake District Outdoor Adventures​
Football Museum Manchester​
Cultural Visit - Spain / France​
Ski Trip - Italy​
Exceed ​
Exceed Tue Week B vocation trip​
Careers​
Careers Y12 Site Visit / Engineering​
Careers Y10 Discover US​
Careers Discover US Y11​
Doncaster Careers Fair​
Careers BLBW​
Discover US Y10​
Y9 STEM Careers​
Careers BLBW​
Food ​
Food​
Food Tech​
Physical Education​
PE​
PE​
Art / Photography​
Art​
Photography​
Languages​
KS4 French Trip​
English​
Book Club Whitby Trip​
A-Level English: Paris Trip​
A-level English: David Crystal Lecture​
Science​
STEM North Star​
A level Biology Trip to potteric carr to enrich Ecology and ecosystem unit​
A level biology Visit to university to enrich course( Normally genetics)​
A level Chemistry Visit to university to enrich course​
A level Physics Visit to university to enrich course​
NHS Research and Development centre​
STEM interschool comp - Maltby​
STEM interschool comp - Wath​
STEM National space centre (academy trip) ​
Life Skills / Religous Studies​
Gurdwara​
EPQ​
Performing Arts​
Miss Saigon July 2023​
Sweeney Todd ​
Spongebob the musical ​
Sociology​
Wentworth house​
Computer Science​
Computer Science(A Level) Amazon Tour​
Photography Club​
Peak District walking​
External craft session/pottery session. ​
Purpose of enrichment is to create well rounded students, wonderful memories and fantastic opportunities for all our students.
Pledges are also linked to enrichment.
Longer term plan is to incorporate enrichment into the school day so all can access.
Parents said:
Could enrichment cover life skills such as cooking?
Transport is an issue for parents to collect every day.
Parents like the range of enrichment on offer – some students are staying every day.
Weekly Wins needs to be promoted and pushed – students really enjoyed doing this last year.
Mental Health
Parents/carers should contact their child's Student Welfare Manager for support.
Vulnerable Learners Network meet fortnightly. The following staff attend:
Mr Benson ​

AP - Behaviour and attitudes​

Mr Martin ​

AAP – Behaviour and Standards​

Miss Ward ​

Designated Safeguarding Lead/Attendance​

Miss Dixon ​

SENDCo/Senior Mental Health Lead​

Student Welfare Manager​

​

Student Achievement Leader​

​

Miss Baille ​

Deputy DSL​

Mr Howarth ​

Senior Attendance Officer​

Mrs Queen ​

Assistant SENDCo​

Miss Shaw ​

Inclusion Manager​

Miss Hawthorne Inclusion Manager​
Contact is made with all parents whose children are referred to VLN.
Mental health provision at STWA falls into three categories of support: add it in here.
Universal​
Pastoral support​
Breakfast club​
KOOTH​
Form tutor support​
Personalised check ins​
Lunch time workshops​
Tutor time offer​
Life Skills curriculum
Targeted​​​
Pastoral 1:1 provision​​​
Thrive​​​
Exceed​​​
Mentoring – staff​
Mentoring – post-16​
Workshops ​
Space2Be
Specialist​
With Me in Mind​
CAMHS​
MAST​
School Nurse​
The Sleep Charity​
Fortis Art Therapy*​
Worth Mentoring*
Through tutor time, Life lessons and assemblies, we discuss mental health issues and support available.
Parents said their children felt supported and aware of how to control issues such as anxiety.
________________________________________________________
Thank you so much to the parents and carers that attended the PCAB meeting on Thursday 8th December. It was brilliant to be able to share all the wonderful goings-on of the academy with you, and we know it was a really valuable meeting with lots of excellent feedback and points to consider as we work together to move STWA forwards in its journey. All that attended now have an invitation to our Christmas Dinner on Friday, and we look forward to welcoming them into the academy once more.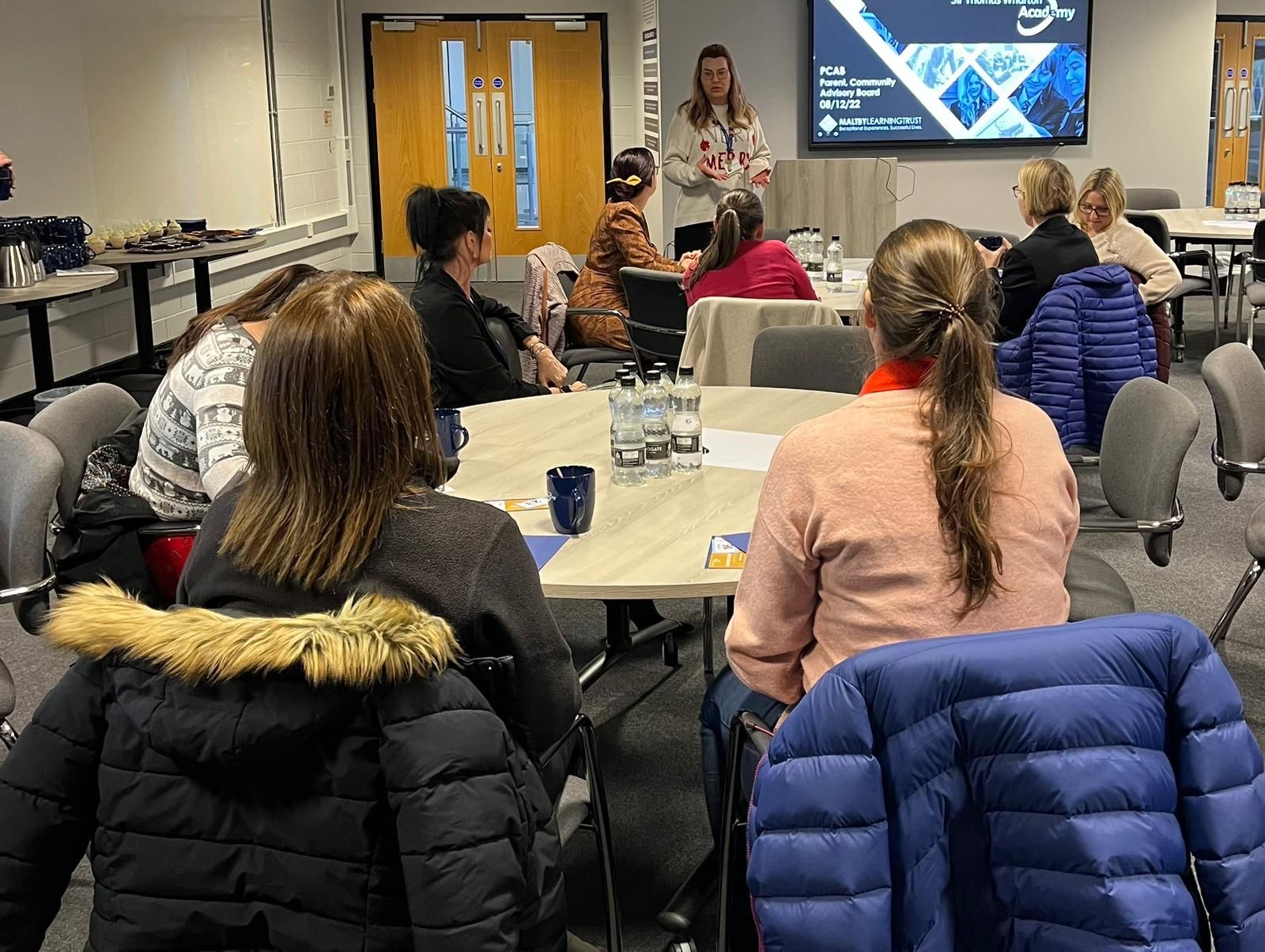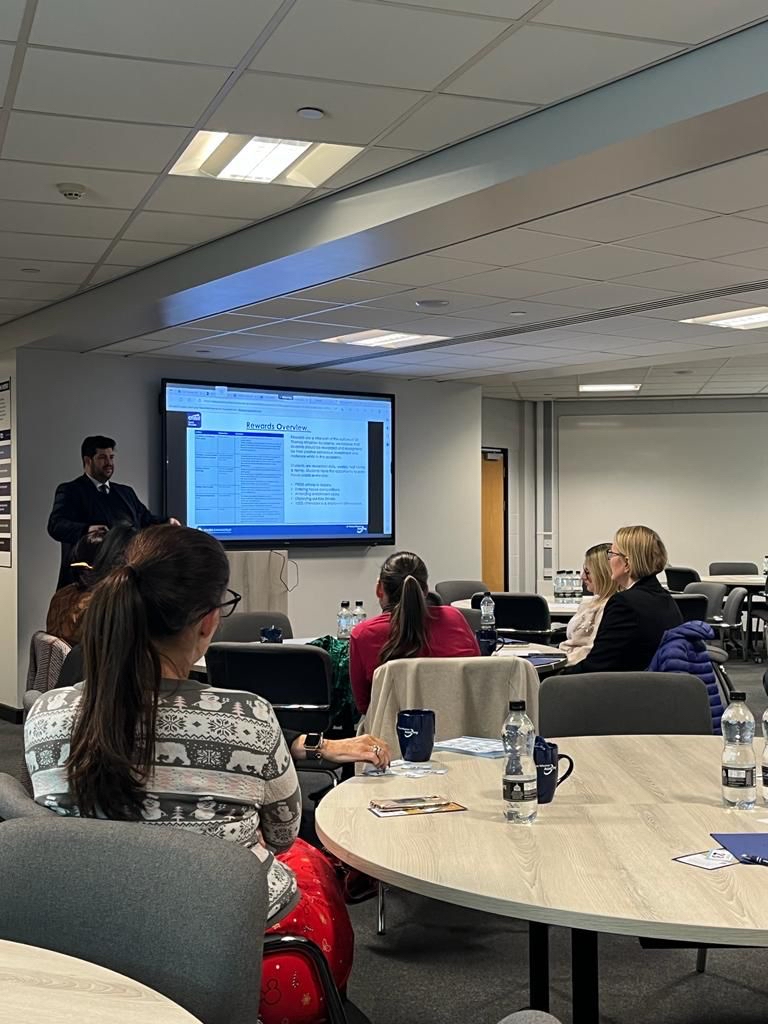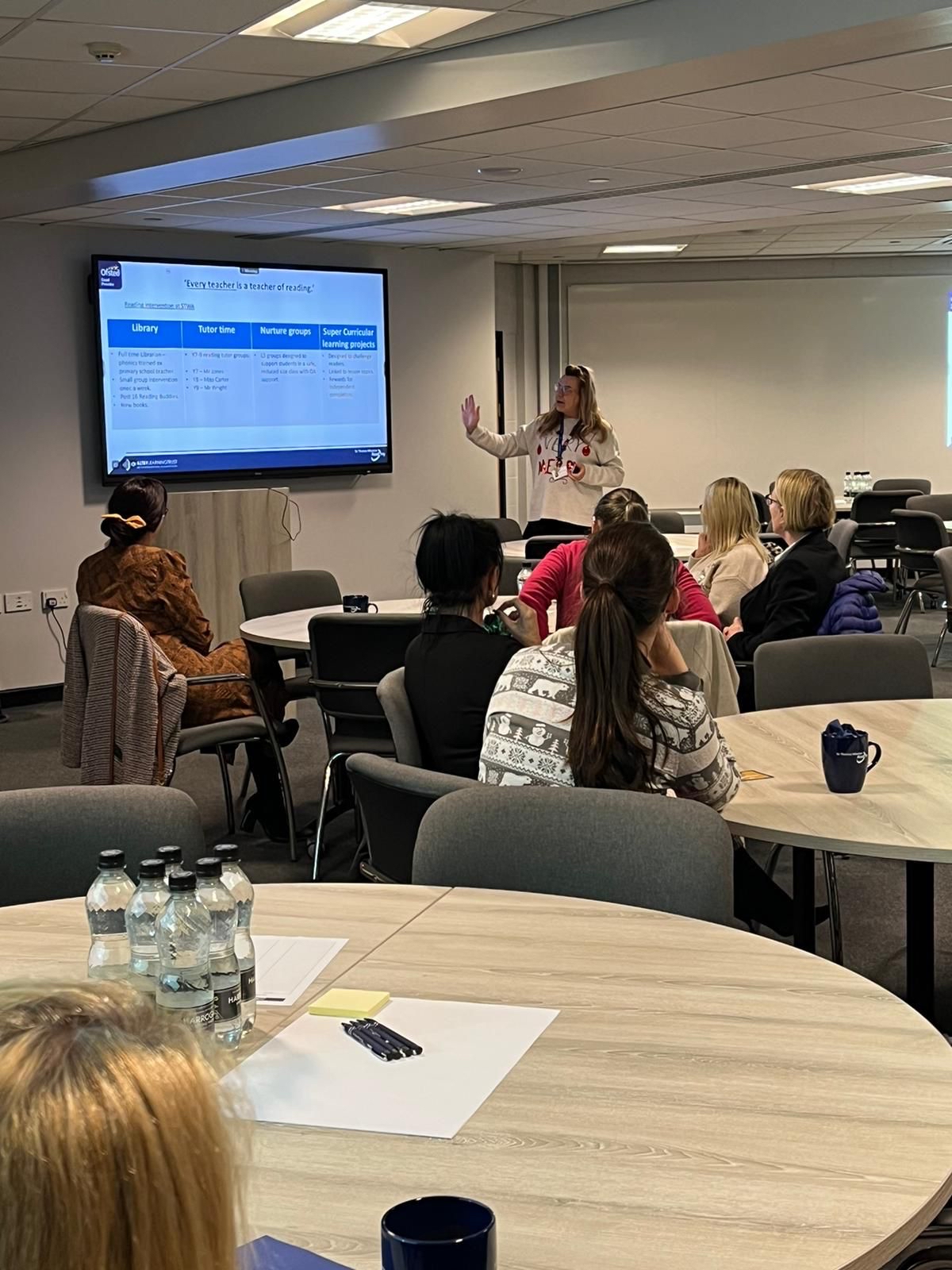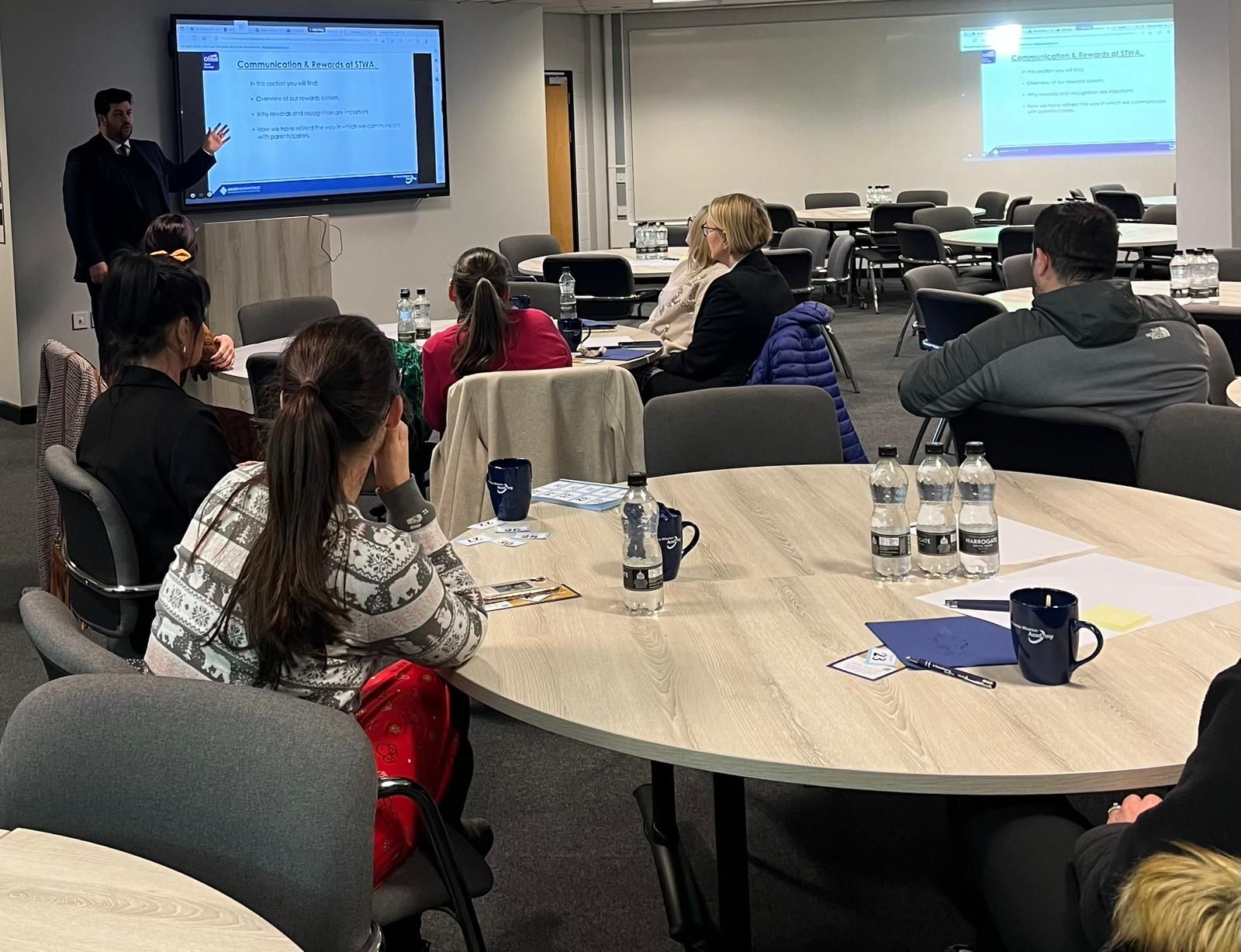 In order to reflect on the areas of strength and opportunities for development within our school, our Parent & Community Advisory Board (PCAB) meets once a term with members of staff and the Senior Leadership team.
The PCAB has a dual purpose:
It allows parents/carers and members of the community to provide feedback to Leaders on current systems, successes, and areas for development.
It is an opportunity for the Academy to provide updates to our members on the progress we are making and share early thinking about upcoming developments.
Our first meeting of this school year will be on Thursday 8th December at STWA 5pm - 6pm. The meeting will primarily focus on the following areas:
Reading - we will discuss student testing, whole school reading strategies, support available and use of the library.
Communication - we will discuss the ways we communicate with home, use of Class Charts and praise.
Support - we are interested in offering free adult literacy classes to parents, carers and the wider community, if there is a desire to access this.
Attendance to the meeting will automatically enter parents and carers into a prize draw, and all attendees will also be invited back the following week as VIP guests to our family dining Christmas meal.
If you are interested in attending this meeting, please email to g.harris@stwacademy.com
There is currently a survey for parents and carers to complete to give their view on the school. It can be accessed and filled in on this link: - https://forms.office.com/r/kECu0SgXL7
Thank you for your time in helping the school on our improvement journey.
December meeting Minutes
A look at reading across the Academy: -
Attendees were pleased to hear about all the work that is going into Reading at STWA. The way that reading is assessed and taught by all teachers was shared, including how every teacher is a teacher of reading and how reading is embedded into all areas of the curriculum. The ways in which reading is enriched at STWA were also shared, including the library lessons, reading in tutor time, and the book vending machine being made available in the rewards store. Parents were also told about the library management system 'Accessit' which they can access at home, and the staff training around reading which will be taking place.
Community Family Learning: -
Attendees were informed of courses that are on offer through SYMCA and our intention to offer these at STWA. We are awaiting feedback on being able to offer these.
Communication and Rewards at STWA: -
Rewards are a vital part of the culture at Sir Thomas Wharton Academy, we believe that students should be rewarded and recognised for their positive behaviour, investment and resilience whilst in the academy.
Students are rewarded daily, weekly, half termly & termly. Students have the opportunity to earn house points every day:
•PRIDE criteria in lessons.
•Entering house competitions.
•Attending enrichment clubs.
•Displaying our Key Drivers.
•100% attendance & improved attendance.
Students have had an active part in shaping our rewards system through the use of student voice, and we have incorporated their ideas into our rewards and recognition systems.
•Three Golden Ticket events during the academic year.
•Half term hero assemblies, students are nominated by their class teacher, pastoral teams and SLT.
•Weekly attendance and investment raffles.
•End of term Key Driver rewards cards.
•End of year House trip for the winning house.
Improving parental communication has been a whole academy focus this academic year. Overall, 90% of parents and 84% of students have logged into our communications app ClassCharts.
This academic year class teachers will:
•Send positive messages home to members of their class who have displayed positive behaviour in the lesson.
•Complete a same day phone call for any student who receives a C4 in a lesson. This allows for the behaviour to be discussed & unpicked with parents and carers.
ClassCharts allows you to do the following:
•See key announcements.
•See upcoming academy events.
•Have an overview of your child's behaviour log, attendance tracker and upcoming detentions.
•Receive positive communication from class teachers.
Parent and Community Feedback from the meeting on 8th December 2022
Recommended reads to be shared regularly with parents so they know what's good for their child. Mrs. Stuart also demonstrated Access It.
Y12 virtual parents' evening - needed longer than 5-minute slots. Also, when booking virtual appointments, have the option to leave contact number so if cut off, can easily call back.
Clarify pastoral leads and tutors for each year group so parents know who they can specifically contact using Class Charts. It would be a good idea to add roles next to staff names on the website and on ClassCharts
Communication is better - Principal's letter is good. It was asked if communications sent as announcements can all have an expiry date so that they don't clog Class Charts.
Parents appreciate messages from staff - it is clear to see staff care as they often send messages in the evening.
Positive feedback comments are really nice, impressed with rewards on offer. Need to launch the online rewards store.
Communications is getting better when it comes to things being cancelled (fixtures etc) but could still be tighter, but parents and carers are aware that cancellations often happen at the last minute.
100% badges are a good idea and parents like the fact that they reset every half term.
Suggestions for promoting Family Learning included advertising at feeder primary schools, Hilltop Centre and ECO (Edlington Community Organisation)