Your Future at University or an Apprenticeship
There is an upcoming UK University & Apprenticeship Search Virtual Fair on Wednesday 14th October from 12:00-18:00. The event is free, it will feature over 80 universities, colleges and apprenticeship providers, and it's open to students in Year 13, 12 and 11.
For more information about the event, please click here to open it in your browser. Students will need to register themselves for the event, so please visit https://ukunisearch-east.vfairs.com.
You can also view all of our autumn term activities here:
https://www.ukuniversitysearch.com/blog/post/autumn-activities
Careers Advice during Covid-19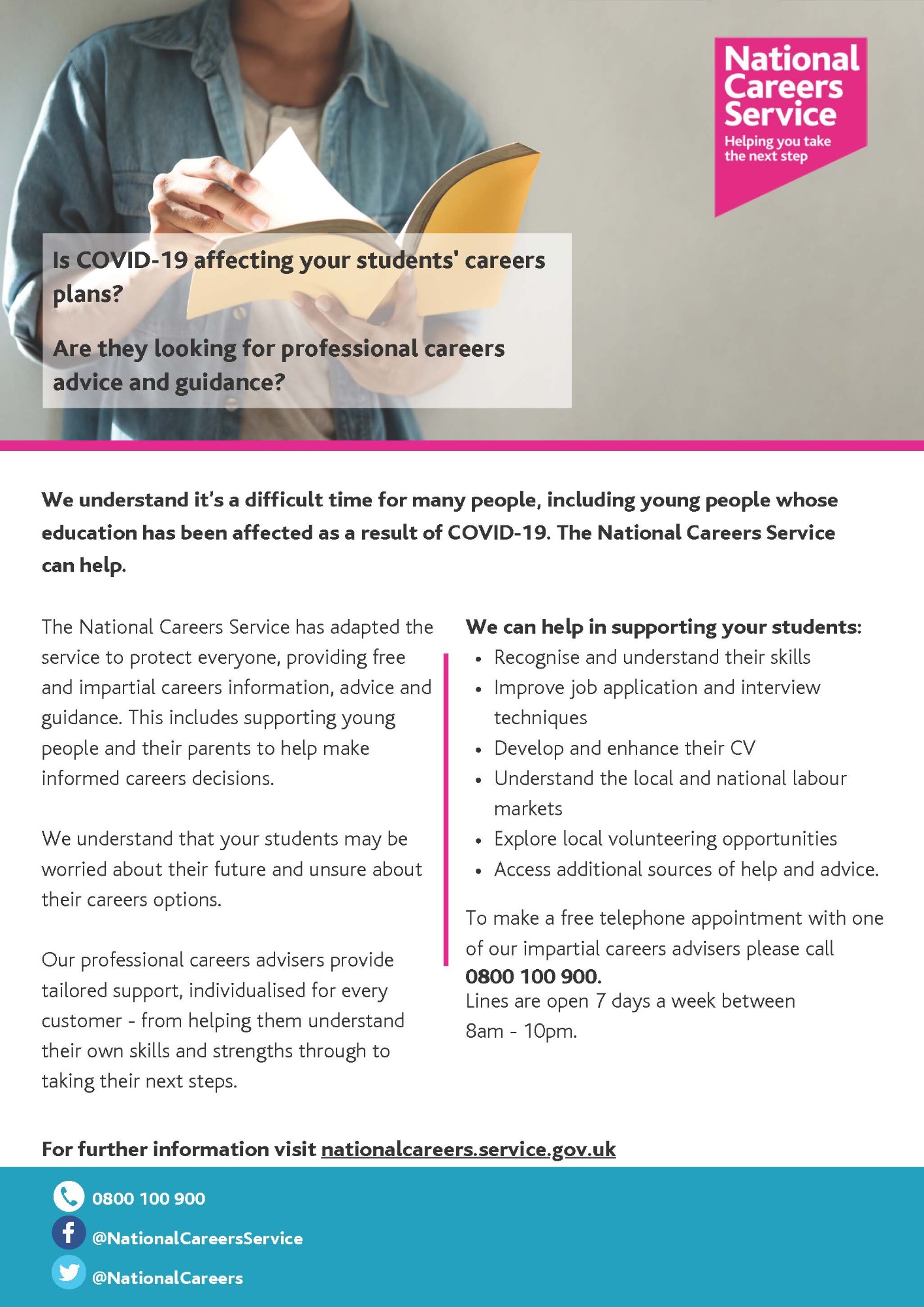 HEPPSY News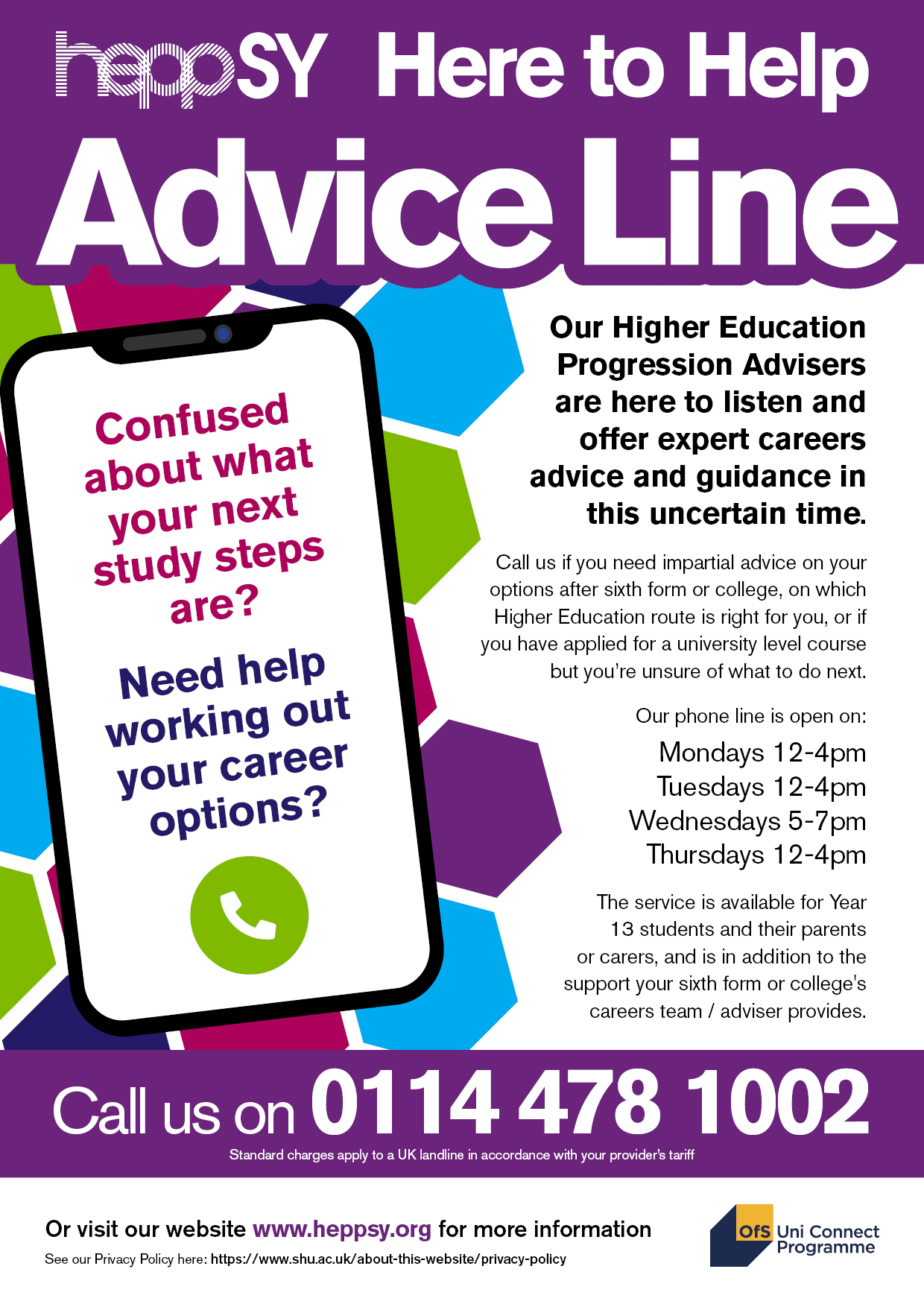 Careers Information re Higher Education
We are very aware that in the current circumstances created by the Covid-19 pandemic, there are many students in a home environment concerned about future career planning and many parents and guardians helping them with this. In order to help at this time Hepp have collected a sample of their most appropriate resources which do not require Hepp/teacher delivery. It is our hope that these will be used in the coming days and weeks to enable family learning and foster conversations about higher education in the home. Although the resources linked are primarily geared towards Y11 and beyond, they are still relevant and informative to all.
Success at School
Careers Guide for Parents/Carers
Success at schools are creating a guide to help parents and carers steer their children through the world of careers choices. From university and apprenticeships to work experience and gap years, the guide will help you through.
The full guide will be out next academic year - but they have created a preview version to help you as lockdown continues.
To access the eBook, parents just need to sign up to a special mailing list for parents. Please click here to be taken to a sign-up form explaining the eBook.
Meet the most amazing people who are getting us through this crisis.
This week, we are celebrating the amazing #CrisisCareersHeroes - such as medics, cleaners, delivery drivers, supermarket staff and school staff - who are helping us all get through the coronavirus outbreak.
We want to thank all of these amazing #CrisisCareersHeroes from the bottom of our hearts and help you learn more about the things they do in their jobs.
Click here for more information on the Crisis Career Heroes who are keeping us safe.
Click here to meet the Crisis Career Heroes in one place.
YMCA Summer School and Apprenticeship offers
This year, as a result of the impact of the COVID-19 pandemic, YMCA training's 5 week Summer programme will be offered to school leavers as an online experience.
The Summer Programme will run from Monday 29th June to Friday 31st July offering variety of online activities and training sessions to suit all – look out for further details including timetables and joining instructions. Alternatively, If you have are undecided on your future career goals and would be interested in joining the Summer programme please contact j.brooke@stwacademy.com for further details.
16-18 Study programme - Applications and telephones interviews are now taking place for August 2020 starts in the following vocational areas, all of which include employability, work experience, English & Maths (Functional Skills and/or GCSE)
Childcare
Heath & Social Care
Customer Service / Business Administration
Occupational Studies
All details are also available YMCA website www.ymca.co.uk
Spotlight on: transport and logistics - rail
Please click here for information that Success at School are sharing regarding careers in Transport and Logistics.
Spotlight on Engineering Careers
Please click here for information that Success at School are sharing regarding careers in Engineering.
They share what Engineering is all about, what kind of jobs are available, is it the job for you and much more information.
Spotlight on Careers in Accountancy, Banking and Finance Careers
Please click here for information that Success at School are sharing regarding careers in finance.
UNI4U@home
Sheffield Hallam University have provided a new online resource for future students, teachers and advisors. The pages are constantly updated so please click here for more information.
Doncaster College - Virtual Event
Please click here for information on a virtual event that Doncaster College will be hosting.